Extra suché, svetlé šumivé víno.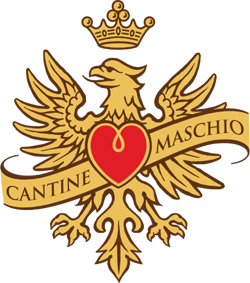 Šumivé vína Maschio
sa získavajú priamo z muštu, ktorý prešiel sekundárnou fermentáciou po dobu jedného mesiaca pri kontrolovaných teplotách 12-15°C. To pomáha zachovať charakteristickú sviežosť
vína
, zvyšuje jeho chuť a aromatické vlastnosti. Pri príprave
Valdobbiadene Prosecco Superiore
sa používa iba hrozno a mušt z ročníka uvedeného na etikete. Sekundárna fermentácia sa postupne zastavuje znížením teploty tlakovej nádoby, aby sa zabezpečila požadovaná úroveň zvyškového cukru.
Oblasť pôvodu hrozna používaného na výrobu
Prosecca
je oblasť, ktorá je najvýraznejšou časťou
Valdobbiadene
a ktorá využíva tie najlepšie expozície s dostatočnou termálnou exkurziou. Použité ovocie je veľmi starostlivo vybrané a to výhradne z deklarovaného ročníka.
Valdobbiadene Prosecco Superiore
môže každý rok podliehať miernym rozdielom, ktoré sú spôsobené počasím alebo inými javmi počas vegetačného obdobia.
Valdobbiadene Prosecco Superiore
je vynikajúce ako aperitív. Je ideálne k rybím špecialitám, k čerstvému ovociu a zákuskom.
Región: najlepšie oblasti Valdobbiadene Prosecco D.O.C.G.
Hrozno: 85% Glera, 15% vybrané hrozná DOCG
Farba: slamovo žltá so zelenkavými odleskmi.
Vôňa: intenzívna s náznakmi kandizovaných citrónov a akáciových kvetov
Chuť: elegantná, zaoblená, ovocná
Alkohol: 11%
Obj. cukrov: 15g/l
Teplota podávania: 6-8°C