Vaječná cestovina plnená ricottou a špenátom.
Od prvého zahryznutia spoznáte konzistenciu a vôňu čerstvých

špenátových

listov, ako aj sladkosť

ricotty

. Dokonalá harmónia.

Zloženie

: Plnka 53%

: špenát 26%, ricotta 23% (srvátka,

mlieko

, soľ), rastlinná vláknina, smotana (

mlieko

), strúhanka (hladká

pšeničná múka

, voda, soľ, droždie), slnečnicový olej, syr mascarpone (

mlieko

), syr Parmigiano Reggiano (

mlieko

), maslo (

mlieko

), sušená srvátka, škrob, soľ, prírodné príchute (obsahujú

mlieko

,

pšenicu

,

jačmeň

), cukor, cesnak.

Cestovina 47%

: mäkká

pšeničná múka

,

vajcia

30%,

múka z tvrdozrnnej pšenice

.

Vyrába sa v zariadení, kde sa spracovávajú aj orechy, kôrovce, ryby, zeler a mäkkýše. Výživové hodnoty na 100g výrobku

: energia 1176kJ / 280kcal, tuky 9g - z toho nasýtené mastné kyseliny 5.6g, sacharidy 37g - z toho cukry 3.1g, bielkoviny 11g, soľ 1.2g .
Jednoducho ...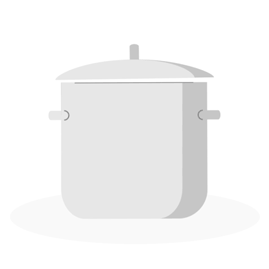 1
Prevarte vodu vo veľkom hrnci. Pridajte štipku soli. Opatrne pridajte cestoviny. Niekedy sa čerstvé cestoviny môžu trochu zlepiť, ak sa to stane, neoddeľujte ich – počas varenia by sa mali prirodzene oddeliť.
2
Varte 2 minúty, nie dlhšie, potom dôkladne sceďte.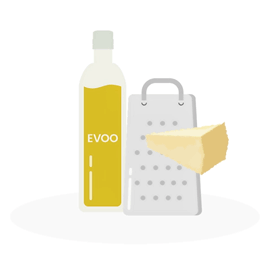 3
Podávajte s troškou olivového oleja alebo kúskom rozpusteného masla – a troškou čerstvo nastrúhaného syra Parmigiano Reggiano. A to je všetko. Užite si to!