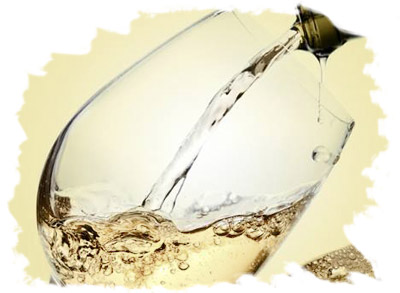 Rulandské šedé.
Tavernello Pinot Grigio Delle Venezie DOC má krásnu vôňu jabĺk a sladkých hrušiek a zamatovú, dokonale vyváženú textúru. Podáva sa dobre vychladené, môžete si ho vychutnať samostatne alebo ako dokonalú prílohu k údeninám, ľahkým šalátom a krémovým cestovinám.

Pinot grigio alebo Pinot gris (predtým Tokay Pinot Gris alebo Tokay d'Alsace) je sivá odroda viniča. Dlhé roky to bolo jedno z "najmódnejších" vín talianskej produkcie. Pestuje sa najmä v Taliansku, Slovinsku, Francúzsku, Švajčiarsku a Nemecku. Pochádza pravdepodobne z Burgundska a je variantom Pinot Noir, od ktorého sa líši iba farbou bobúľ.
Víno vyrobené z tohto viniča má medenú farbu, často sa vinifikuje v bielej farbe, ale ak sa vinifikuje v kontakte so šupkami, získa svoju zvláštnu medenú farbu a je teoreticky menej "obdarené" ako jeho biely alebo čierny variant. Je to víno s veľkorysým charakterom, ktorý rozvíja charakteristickú opulentnosť a chuť. Je dobre štruktúrované, okrúhle a dlhotrvajúce v ústach, s komplexnou vôňou, niekedy mierne dymovou alebo kvetinovou.
Odroda
: Pinot Grigio
Oblasť
: Veneto
Teplota podávania
: 10-12°C
Alkohol
: 12%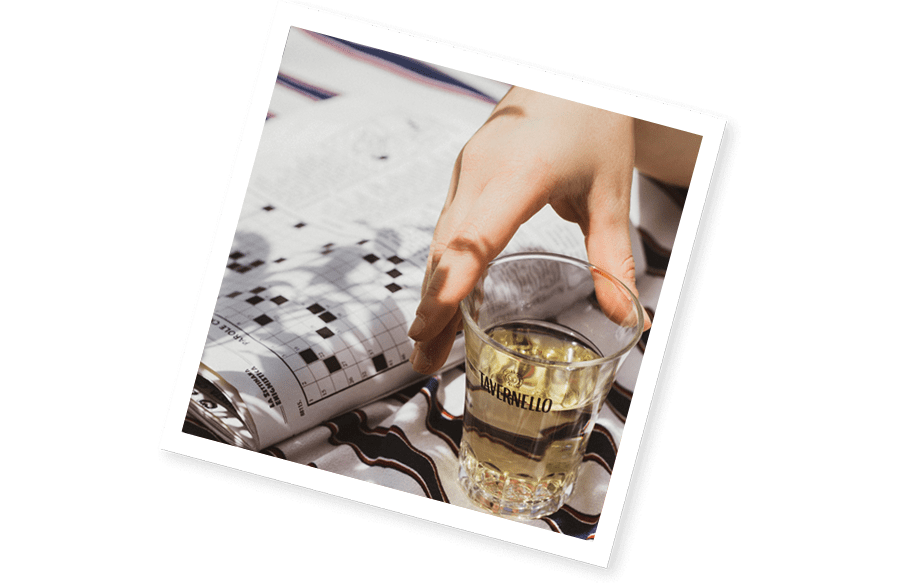 Tavernello
Tavernello patrí do skupiny CAVIRO, poľnohospodárského družstva, ktoré sa narodilo vo Faenze v roku 1966 a ktoré dnes zastupuje až 12000 ľudí po celom Taliansku. Tavernello patrí medzi vinice, kde sa vínu vášnivo venujú už od jej založenia. Pestuje iba regionálne viniče, typické pre výraz územia a rozmanitosti podnebia, krajiny a pôdy, vďaka ktorým je každé označenie jedinečné. Vyznáva ekonomiku bez odpadu, preto používa zvýšky hrozna - výlisky, jadierka, fazety, stopky - ako ekologické palivo a tiež hnojivo, ktoré vyživuje vinice.